See where the wind takes you.
Fresh air, the hum of your tires on the bike path, good friends and the tantalizing promise of fine wine, beer and food around the next bend. What if you could rent a bike and go have a tasting somewhere great without reservations? We have partnered with some of the most exciting destinations in our area to offer an individually curated experience. Our self-guided routes let you explore at your own pace, and have been thoughtfully created to showcase the very best of Niagara.
Add a
winery

or

brewery

tour to your bike rental experience. Book today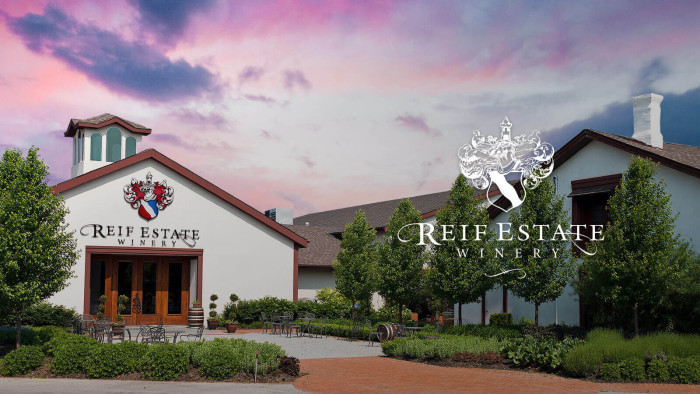 Reif Estate Winery
Reif is one of the first wineries in the region and it is still family-run. Run by Klaus Reif and managed by his family still, they have been a part of our history since the beginning! Their vines are some of the oldest in the area and the wine is wonderful. Visit the sensory garden or walk the grounds while enjoying the sunshine. A great self-guided ride along the Niagara River Parkway to this winery. Follow along the path and stop in at our area fruit markets too! Arrive when you like. No reservations are required.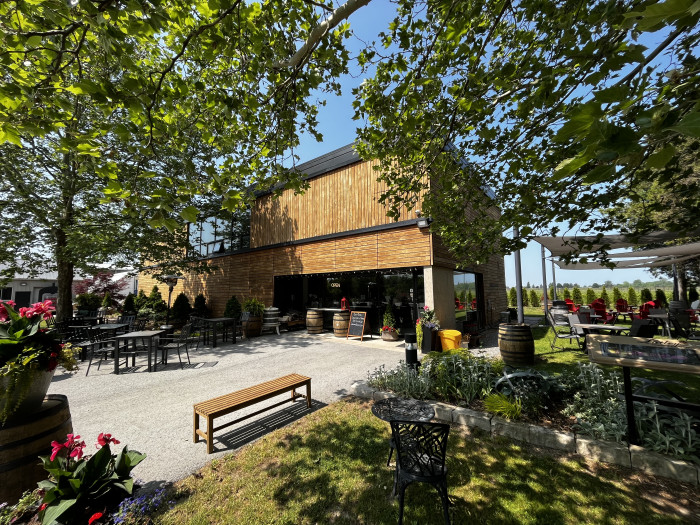 Lailey Winery
Just a short distance to one of Niagara's finest winery. Enjoy a glass of wine while relaxing at this wonderful property. You can choose to add a charcuterie board or cheese plate when you arrive. Note: This is a drop-in event. No reservation or set time of arrival is required, as such a table is not being held for your group. This experience is enjoyed in an informal setting.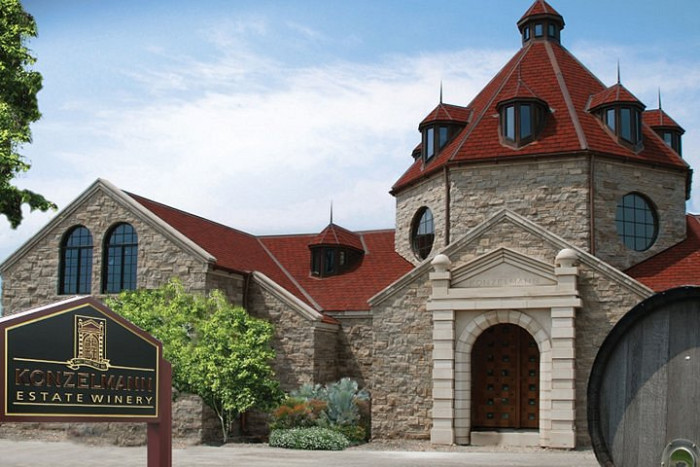 Konzelmann Estate Winery
Take your bike for a jaunt down Lakeshore Rd to visit Konzelmann. Located on Lake Ontario, with a view of the Toronto Skyline, you can sip and savour in style. Take in the views or lounge at the picnic tables. Walk the winery and go up to the viewing platform to see the lake across the vines. Note: This is a drop-in event.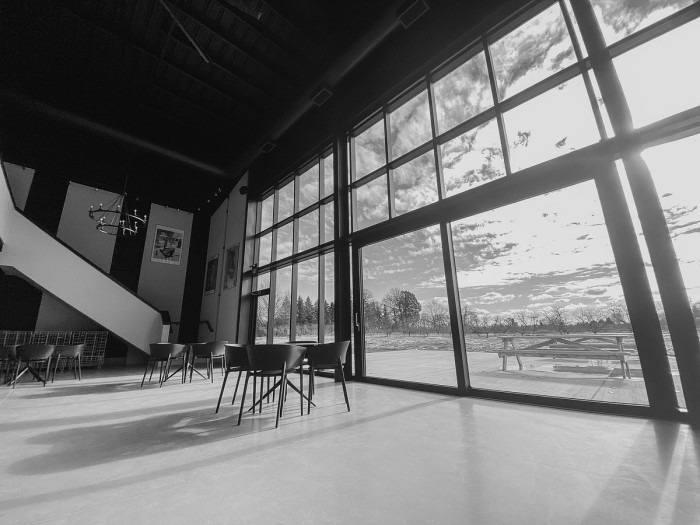 Ironwood Cider House
Drop in at Ironwood's new facility, overlooking the fruit orchards! Sample their famous ciders in a flight of four while overlooking the orchard! Relax and enjoy at your own pace with no reserved time. You are free just to drop in and sample the cider. Note: this is a drop-in event. A designated table is not reserved.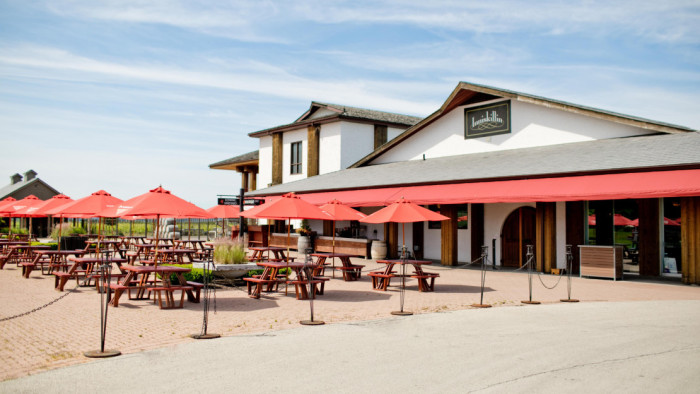 Inniskillen Winery
Located along the beautiful Niagara Parkway, take a ride up the scenic recreation trail to sample a glass of wine in the vineyard. Walkthrough the vines or lounge in the Muskoka chairs. A great way to see Niagara by Bike! You will pass the always-popular Walker's Fruit Market along the way. We recommend you stop by for a sample of their delicious fruit or have ice cream next to their tiny chapel! Arrive when you like at the winery. No reservations are required. This is a drop-in tasting.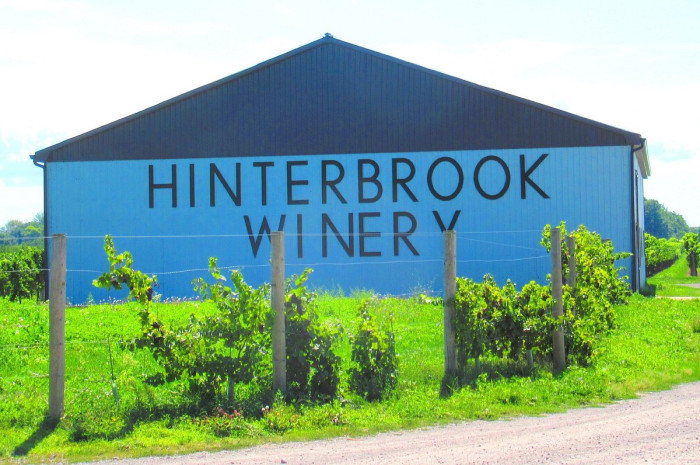 Hinterbrook Winery
Take a short ride down Lakeshore Road to share stories with your friends over a glass of wine. Find yourself in a great escape in wine country. Relax in the vineyard surrounded by the big open sky and smell of the grapes.
Brewery & Distillery Bike Tours
---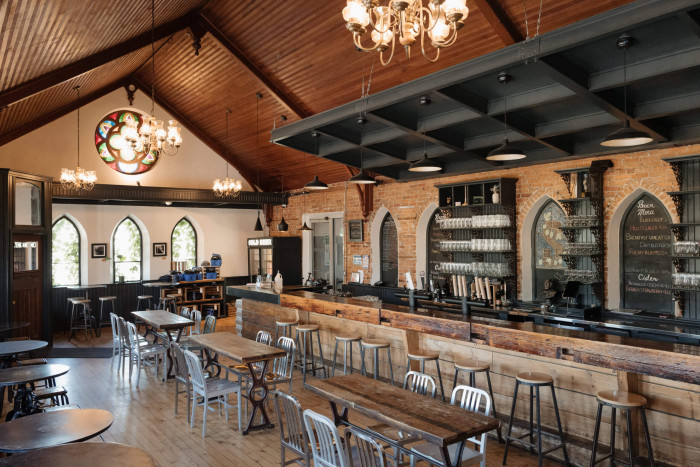 Silversmith Brewing Company
Located in Virgil along the Bob Howse bike path take a ride into Silversmith where the church is old and the beer is fresh! Their black lager has won so many awards and their new stuff is exciting and fresh, they have great food too! Note: this is not a reserved experience so a table is not being held. A stand-up bar area or a table if available.
Limited Distillery
Our new small craft distillery is here! Enjoy one of their signature cocktails with their award-winning gin, or another of their fabulous flavours. Danny and the gang would love to see you and you can also browse the very large (for sale) vinyl collection. Sit on the patio, relax and listen to some great music. A fun vibe and hidden away in an unexpected location. This is a drop-in event. No reservations required.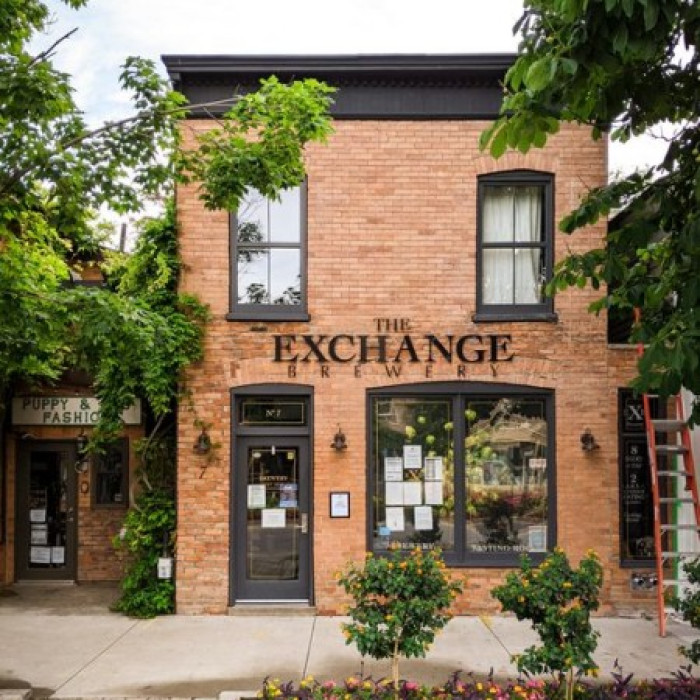 Exchange Brewery
Visit Old Town's craft brewery! Sample artisanal ales brewed right on location. With many beers on tap and ever-changing seasonals, there is always something exciting to try. Note: This is a drop-in event - arrive when you like!
Discover Niagara.
The Niagara Parkway Recreation Trail, also called the Niagara River Garden Trail is a 56 kms long bike path stretching from Niagara-on-the-Lake all the way to Fort Erie. It is a beautiful paved bike path that is 95% separate from traffic. This trail follows the awe inspiring Niagara River where you can view world famous Niagara Falls, walk the Botanical Gardens and relax at the many picnic stops. Along the trail in Niagara-on-the-Lake you can cycle to our award winning wineries, breweries and distilleries, or stop at a local fruit market, some of which can only be grown here in Niagara.
Frequently asked
questions.
You may include up to 4 of our self-guided tour stops with your bike rental.
Our partners have asked that we limit our group sizes to 8 people so that they can ensure a great experience for all visitors. If you have more than 8 people in your group you can get in touch with us and we can organize a larger group tour. Or alternatively you can make your own booking directly with your desired stop and they can usually accommodate these requests with advanced reservations.
Nope! We have pre-arranged your visit with all our partners in advance. They know that you are showing up on your designated day. No need to call before.
Yes definitely! The beauty of a self-guided bike tour is that you can go wherever you like and do so on whatever schedule suits your timing. If you feel like taking things slow and stopping somewhere extra or taking a longer lunch break that is not a problem. Enjoy your ride, your way!
Each brewery, winery and distillery keep their own hours. In season most are open till 6 or 7 but please check each locations operating hours to avoid disappointment.