Bike
Share
Zoom makes exploration easy!
Get where you need to go or slow down and see the sights. Download the Zoom Bikeshare App on your phone and see where all the bikes are located. Register a profile, rent your bike and return to any designated bikeshare location.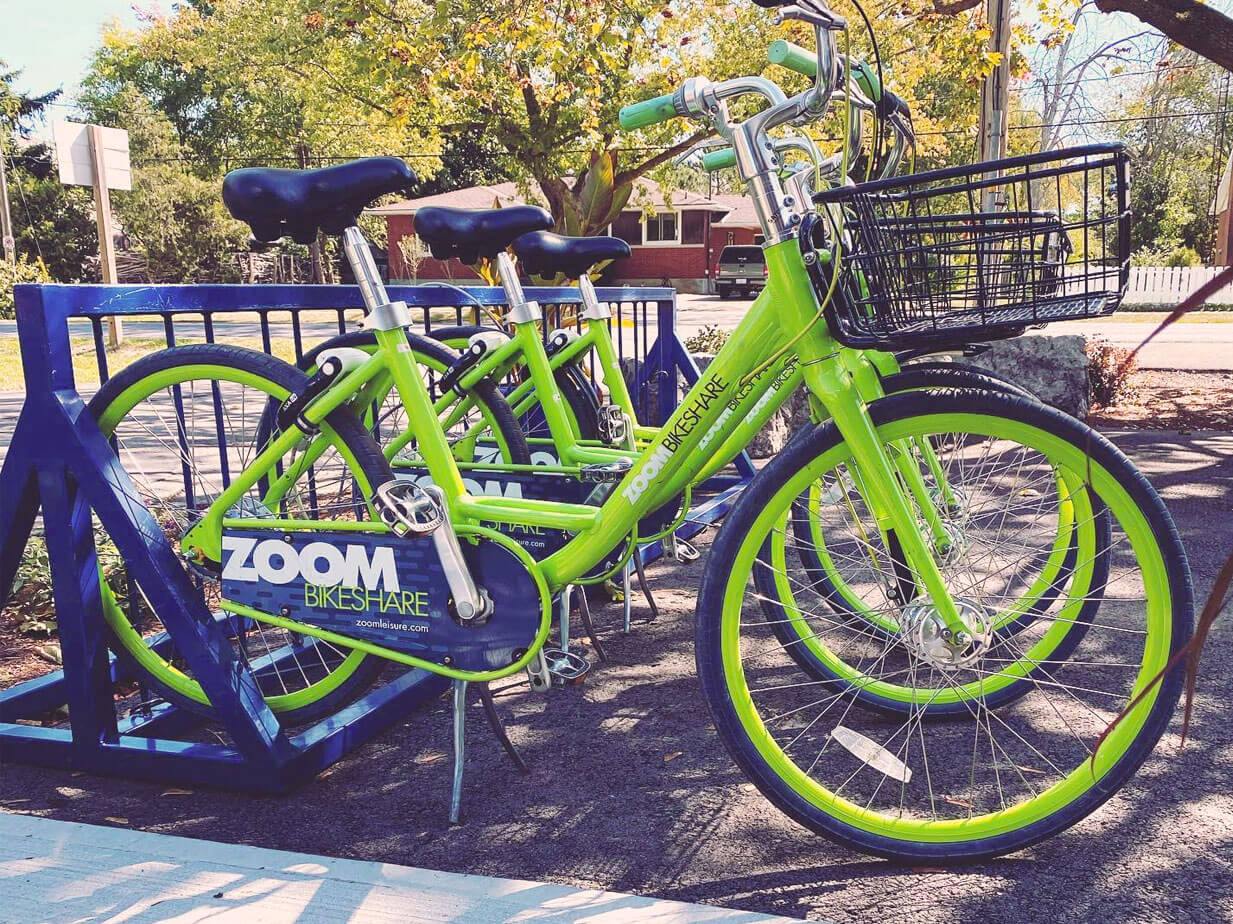 Bike share location, Niagara-on-the-Lake, ON
Bike Share Fee

per hour

Prices are + HST.
You can rent up to 4 bikes on 1 phone.
Bikes are all a standard size.
Seats can be adjusted to accommodate persons from 5'2" - 6'2".
Helmet Note: Helmets are optional for persons over the age of 18 in Ontario. We always recommend wearing a helmet and request the you bring your own as they are not provided at our bikeshare locations.
Rent & return

all from your phone
Zoom BikeShare encourages seeing Niagara by bike! Our area offers great bike paths that are separate from traffic, popular wine tours and breweries and great fruit markets. Bikes can be rented from any Zoom Location and returned to a different one for no extra cost.
Register
Download the Zoom BikeShare app on your phone and register an account.
Ride
Open the Zoom BikeShare App and scan the QR code on the handlebars of the bike to unlock it. Enjoy your ride!
Return
Return your bike to any Zoom BikeShare location found in the app. End your ride in the app & lock the bike on the rack.
Get ready and go with the
ZOOM Cruiser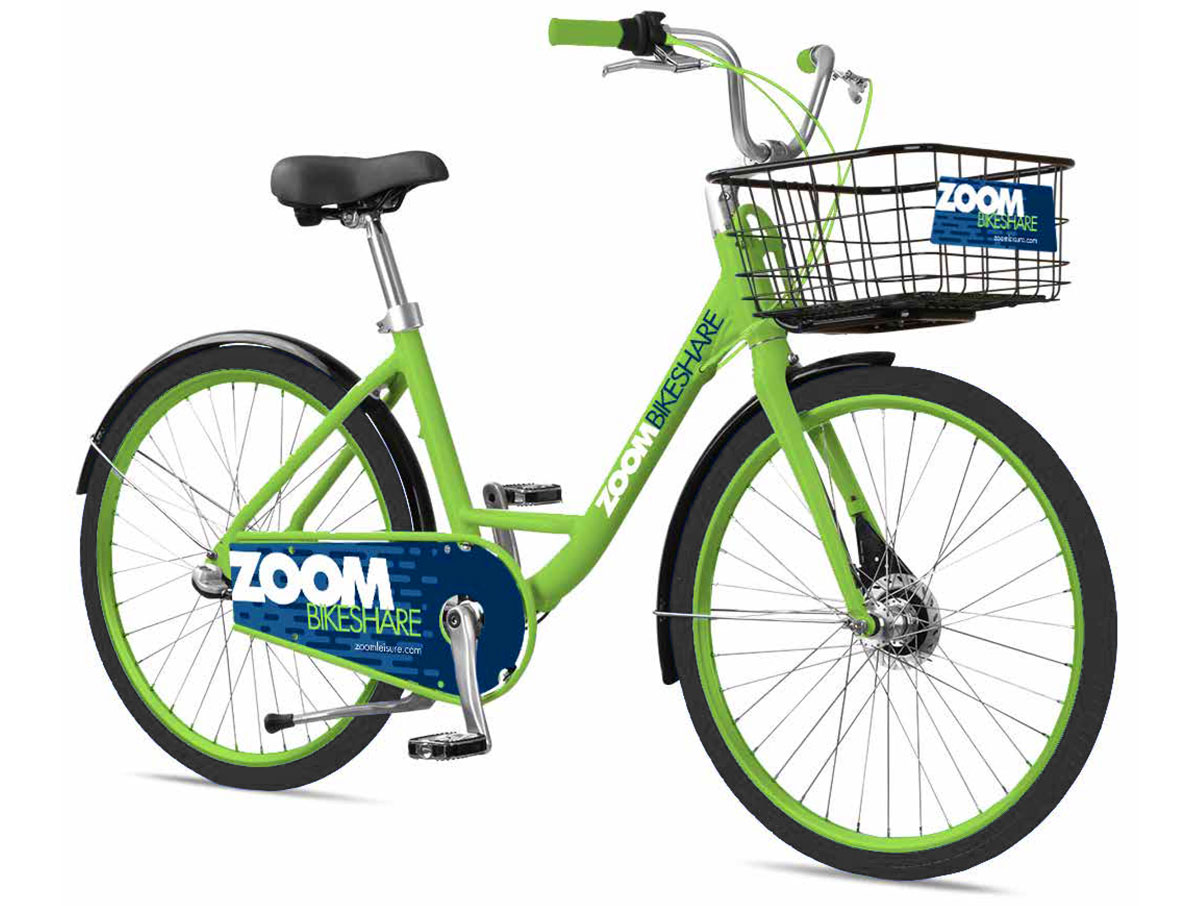 ZOOM Cruiser
The Zoom Cruiser is a comfortable upright 3 speed bike that is great for exploring Niagara. The large basket on the front allows you take some items with you or bring back the items purchased on your adventure.
Frequently asked
questions
Zoom BikeShare is a network of bikes, available for rent to explore our beautiful region. Zoom BikeShare is used by locals and visitors. It allows people to see and appreciate the area in a way that cars and buses don't allow. It provides the freedom to use the bikes whenever you want and return them to any Zoom BikeShare drop-off you want. Zoom BikeShare is located at area hotels, on bike paths and at other popular areas in Niagara-on-the-Lake. The bikes can be rented and returned to any of our designated drop-off locations, allowing you to create your own experience.
Yes! One person can rent up to 4 bikes at one time on the same smartphone.
In order to trigger a successful 'end' of your bike rental and end billing time, the bike must be returned to a designated Zoom BikeShare Location. The bike can be locked within a 20 ft. radius of the bike rack and still be successfully returned. It can still be returned if all the cables are full. Bikes left outside of a designated area are considered your responsibility until returned to a Zoom Location and will be billed accordingly.
At the end of each rental, a receipt will automatically be emailed to the email address associated with your Zoom BikeShare account. Additionally, you can view your rental history in the app menu in the top left-hand corner of the screen.
If you discover an issue with a bike, please report the problem through your app menu by using the Report a Problem link. Alternatively, please call customer service at 905-468-3401 or email us at info@zoomleisure.com